We are excited to announce that online bill pay is officially available!!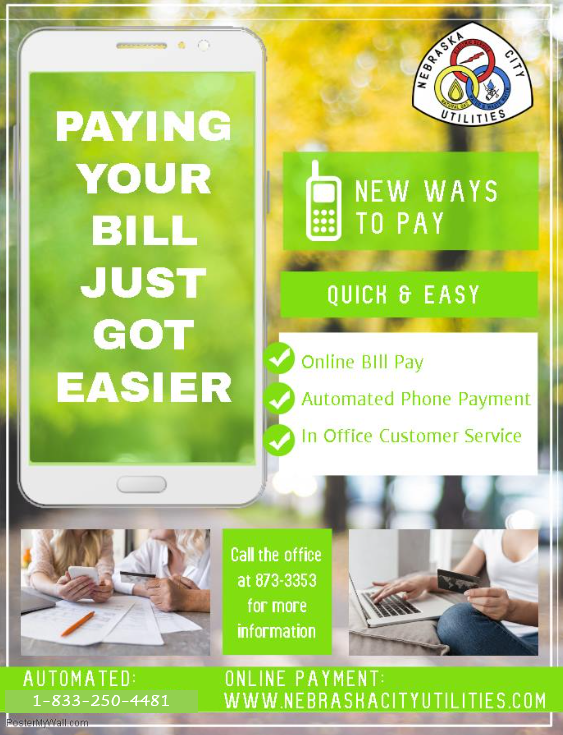 Nebraska City Utilities has been working to provide you with the best possible service at the lowest possible cost not just in your services received but in how you pay for those services.
Our online bill pay is available with a click of a button on our website just look for the option I'D LIKE TO: PAY MY BILL ONLINE. You will be required to sign in with your customer number and email address, but we have made this process as simple as possible. If you have any questions, please call us at 873.3353.
In addition to paying your bill online we also offer 24-hour automated phone payment by calling 1-844-470-8876. You can also still visit us at 100 Central Avenue or call 873.3353 to pay your bill.
You can also speak to our billing department to set up an EFT (Electronic Funds Transfer) which is a free service we offer that ensures your bill is paid on time and in full. The bill amount due is directly pulled from your bank account on the due date. Hassle free and no late fees!