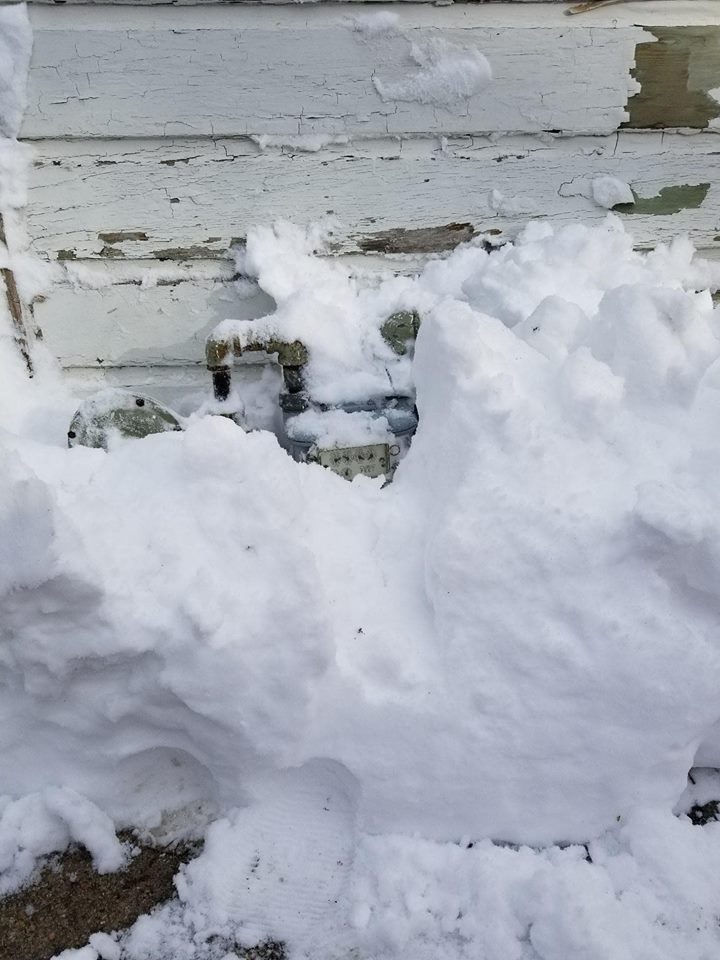 WHY IS IT IMPORTANT TO KEEP YOUR METER CLEAR OF SNOW AND ICE BUILDUP?
Accumulated snow places stress on your meter piping. Damage to the piping can cause a gas leak.
If there is an emergency, emergency response crews need clear access to your meter.
Excessive snow cover may result in abnormal pressure, affect appliance operation and interrupt your service.
Ice and snow may block the electronic reading of your meter. Our desire is to accurately bill your gas usage.
DID YOU KNOW SNOW AND ICE CAN DAMAGE GAS METERS?