Your safety and knowledge regarding Natural Gas are important to us. Please take a moment to read the following information about Natural Gas Awareness and Safety.
——————————————————————————————————————–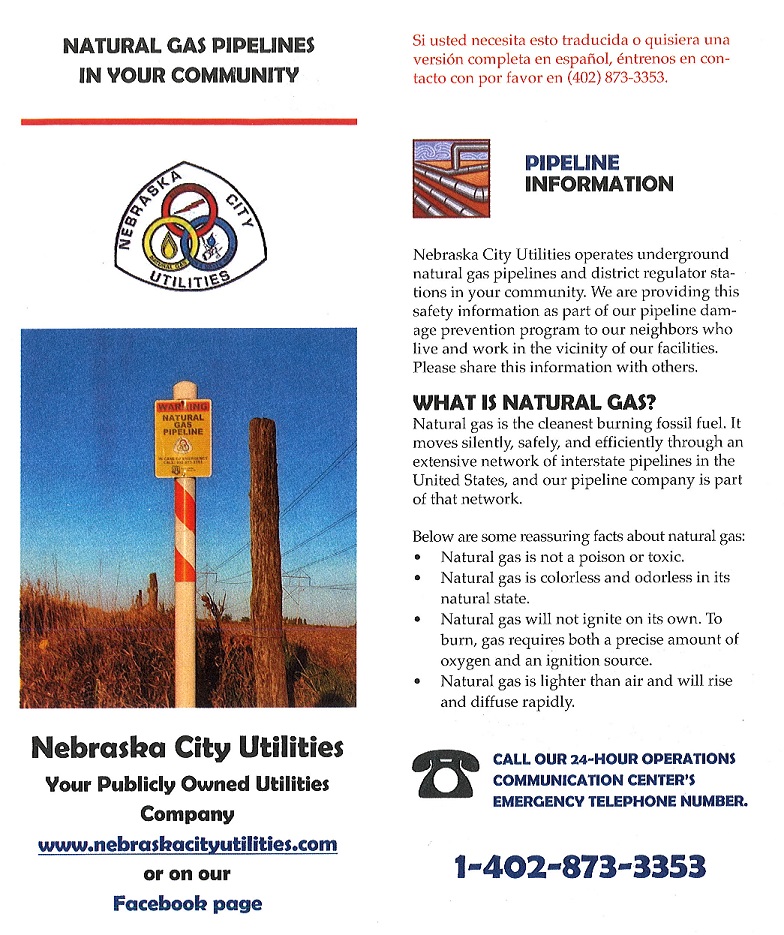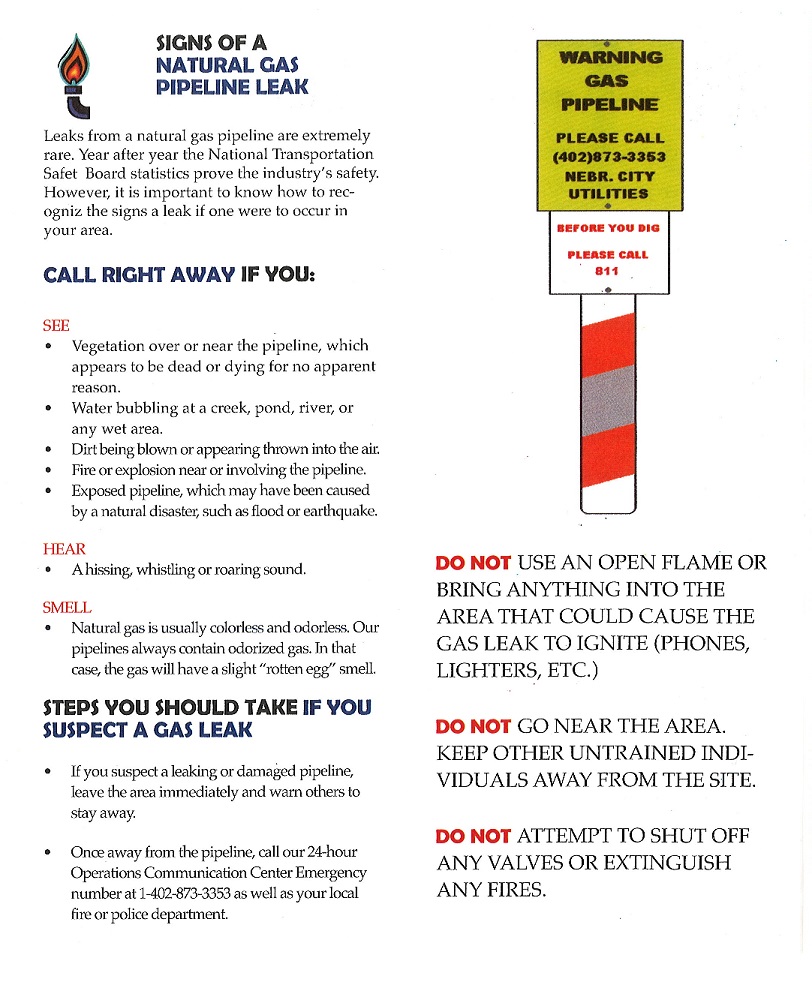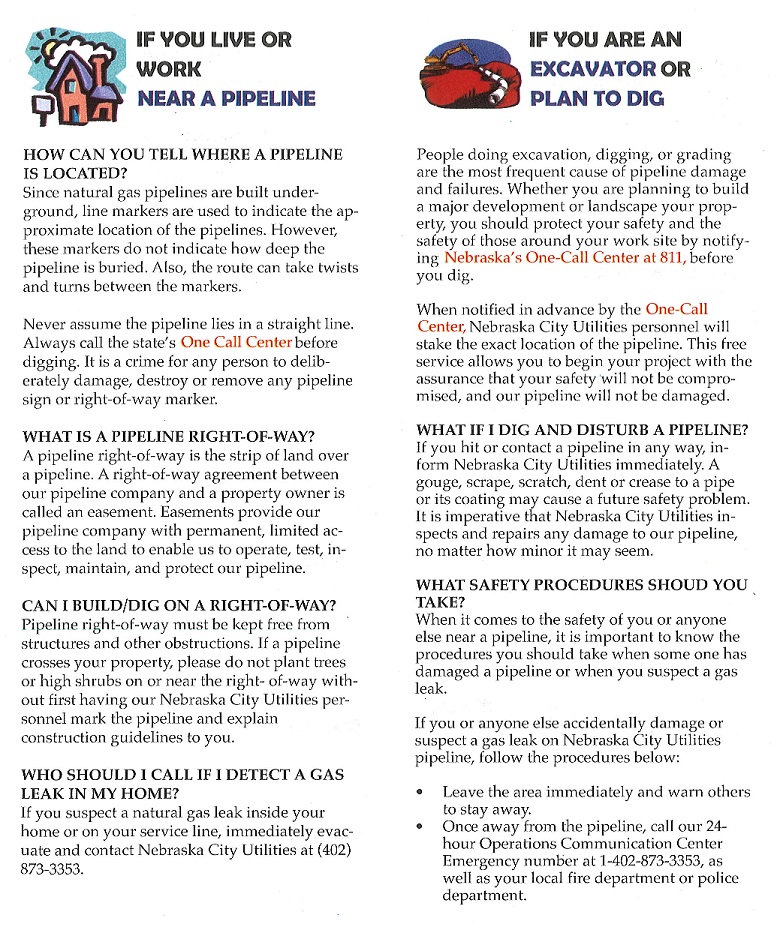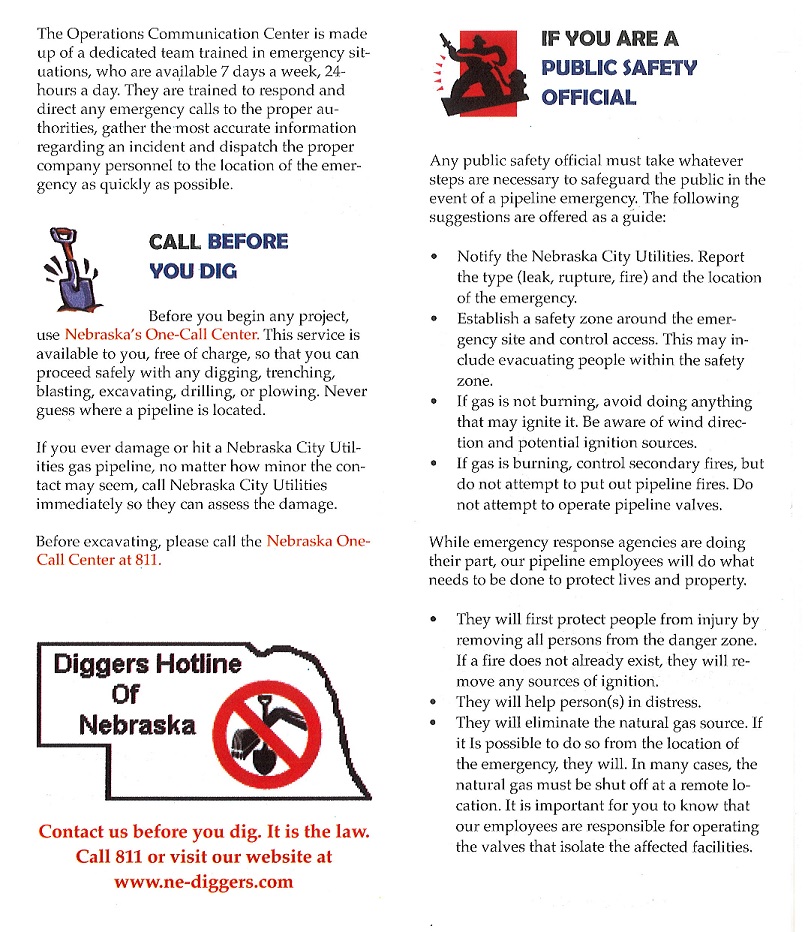 ATTENDION CONTRACTORS & EXCAVATORS
Dig Safely!!
If you plan to dig or move any earth, call 811 at least (2) two business days before digging so the Nebraska City Utilities can mark underground utility lines.
If you do not call and you hit an underground gas line, you could be injured, possibly fatally, your equipment could be damaged. You may also be held liable for costly damages to our system
Here are some simple excavation safety steps:
Survey and Mark – Survey proposed excavation areas and mark the dig sites in white paint or with white flags
Call before You Dig – It is the law! At least two business days prior to starting work – call NE One-Call at 811
Wait the Required Time – Allow Nebraska City Utilities the time to locate and mark the lines
Respect the Marks – Maintain visibility of the marks and safely follow them when digging
Dig with Care – Hand excavate within 18-inches plus ½ the width of the size of the pipeline on each side
If Your Equipment Contacts a Gas Line:
Leave equipment; don't turn off engines or generators
Warn others and leave the area quickly
Do not operate any gas pipeline valves or try stop the flow of gas
Leave the excavation open
In a natural gas emergency, call 911 first, then the Nebraska City Utilities at (402) 873-3353 and then report the damage to NE One-Call by calling 811
The Nebraska City Utilities will be onsite during excavation if necessary.
If you have any questions, please contact (402) 873-3353.